History of Kyowa KirinLearn more about our heritage and
contributions to healthcare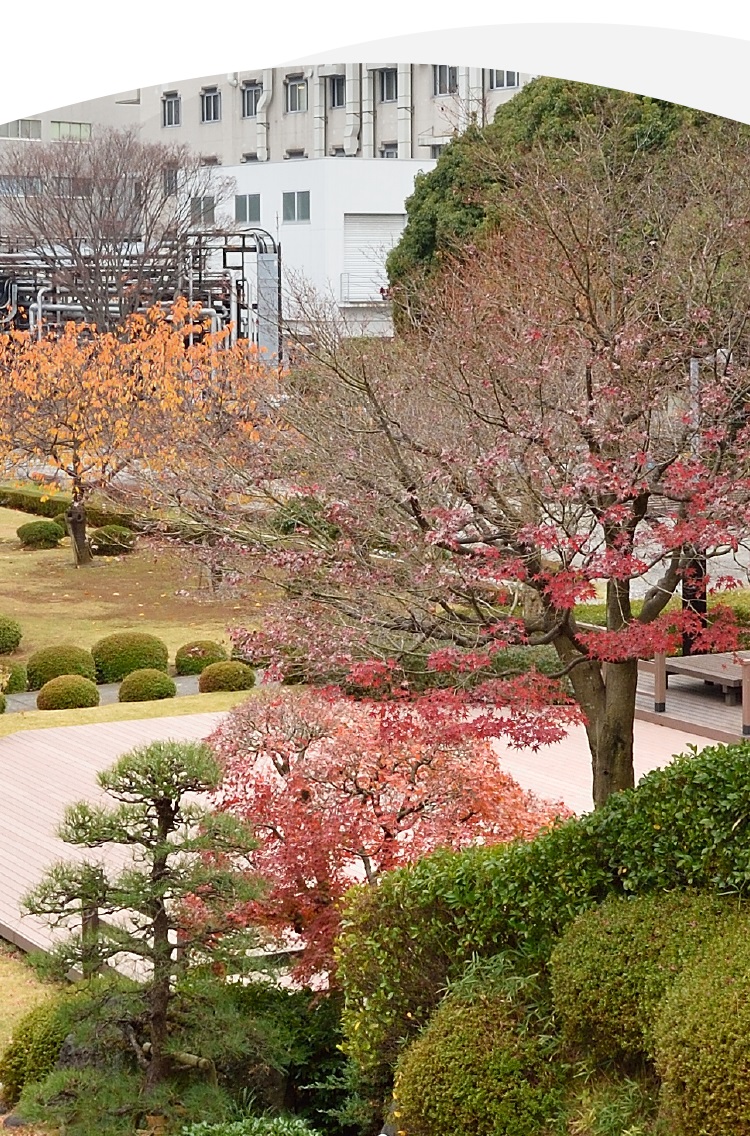 Kyowa Kirin is a pharmaceutical company,
formed from a combination of the depth of
experience
and strong business record of
Kyowa Hakko Kogyo and Kirin Pharma.
Find out the combined histories of Kyowa
Hakko Kogyo and Kirin Pharma, followed by the history
of Kyowa Kirin,
touching upon their
performance in the field of research and
development to date.
1907
Establishment of Kirin Brewery Co., Ltd.
1949
Establishment of Kyowa Hakko Kogyo Co., Ltd. as a secondary company of Kyowa Sangyo Co., Ltd, as part of industrial readjustment plans.

1951
Introduced production technology of Streptomycin, an anti-tubercular drug, from US pharmaceutical company Merck & Co., Inc. and succeeded in its mass production. Contributed to the wiping out of tuberculosis in Japan (beginning of involvement in pharmaceutical business operations).
1956
Success of isolation and commercially mass-production of the anticancer drug, Mitomycin C.
Invention of the process of L-glutamic acid production by fermentation (a world first).
1963
Initiation of full-scale involvement in the pharmaceutical business.
Release of Mitomycin C, an anticancer drug, and Spiramycin, an antibiotic drug.

1967
Release of 5-FU, an anticancer drug.
1971
Release of Leunase, an anticancer drug.
1982
The Research Institute for Production Development foundation begins full-scale research towards the commercialization of erythropoietin.
1988
Supported the establishment in the U.S.A. of the La Jolla Institute for Allergy and Immunology (LIAI).

1990
Release of ESPO®, an erythropoietin (EPO) drug.
1991
Release of GRAN®, G-CSF drug.
Release of Coniel, a remedy for hypertension and agina pectoris.
2003
Establishment of BioWa, Inc. in the United States to promote Kyowa Hakko's therapeutic antibody business.
2007
The launch of Kirin Pharma Company, Limited to accompany the adoption by Kirin Brewery Company, Limited of a pure holding company system. Release of NESP®, a long-acting erythropoietic stimulating drug.
Established COMPLEGENT®, a novel antibody engineering technology that enhances the efficacy of antibodies, and licensed to BioWa, Inc, its subsidiary.
Capital alliance between Kyowa Hakko Group and Kirin Group.
2008
Release of REGPARA®, a drug for secondary hyperparathyroidism.
Spun off its biochemical business, establishing Kyowa Hakko Bio Co., Ltd.
Kyowa Hakko Kirin was formed through the merger of Kyowa Hakko Kogyo and Kirin Pharma.
2009
Introduced "Commitment to Life".
2011
Acquired ProStrakan Group plc.
2012
Launch of Poteligeo® in Japan, a Therapeutic Antibody for Adult T-cell Leukemia-Lymphoma (ATL).
2013
Launch of NOURIAST® tablets 20 mg in Japan, a novel antiparkinsonian agent.
2014
ProStrakan Completes Acquisition of Archimedes.
Launch of Sustained-Duration G-CSF Product G-LASTA® in Japan.
2016
Rebranding Western Pharmaceutical Subsidiaries to "Kyowa Kirin".
Launch of LUMICEF® for Psoriasis Treatment in Japan.
2018
Crysvita® approved in the US and Europe, sales to start as a treatment for patients with X-linked hypophosphatemia.
Poteligeo® approved in the US and Europe as a treatment for mycosis fungoides (MF) and Sézary syndrome (SS).
2019
Trade name changed to current "Kyowa Kirin Co., Ltd." from Kyowa Hakko Kirin Co., Ltd.
Crysvita® launched in Japan for the treatment of FGF23-related Hypophosphatemic Rickets and Osteomalacia.
Nourianz™ launched in the US for use in Parkinson's disease.

2020
Poteligeo® launched in Europe for the treatment for mycosis fungoides (MF) and Sézary syndrome (SS).
Crysvita® approved in the US for the treatment of tumor-induced osteomalacia (TIO).
2021
New Vision toward 2030 designed to realize the creation and delivery of life-changing value.
Agreement reached with Amgen to jointly develop and commercialize KHK4083, a Kyowa Kirin-discovered anti-OX40 fully human monoclonal antibody.
Declared support for the recommendations of the Task Force on Climate-Related Financial Disclosures (TCFD).
2022
Global DE&I Statement adopted with 40% of global leaders to be female by 2030.
An automated injection device "G-Lasta® Subcutaneous Injection 3.6 mg BodyPod" launched in Japan for the long-acting G-CSF preparation, G-Lasta®.
Q-TOWER, the new biopharmaceutical analysis facility completed at Takasaki Plant, Kyowa Kirin's major biopharmaceutical manufacturing site.