Quality Assurance
Pursuant to its global Quality Assurance Policies, the Kyowa Kirin Group is committed to providing products and services that earn the satisfaction and trust of its customers.
Kyowa Kirin Group Quality Policy
Established on February 17, 2009
Revised on November 22, 2019
We contribute to the health and well-being of people around the world by ensuring the highest quality commercial and clinical medicines are available and by always adhering to global quality, safety and compliance policies.
1.

We utilize People, Process, Systems / Technology to conduct reliable and ethical activities in alignment with our compliant and effective GxP quality management system.

2.

We maintain healthy relationships with all stakeholders and properly oversee suppliers and contractors.

3.

We comply with all GxP global laws, guidelines and industry rules in our activities.

4.

We utilize data and risk principles to drive decisions based on long-term outcomes, while always keeping our patients at the center of our decisions.

5.

We foster a positive quality culture and always strive to continuously improve.
Our Vision and Mission
Delivering the highest Quality medicines
We contribute to patients by following our Vision and executing our Mission.
Our Vision (the what) is to help deliver the highest quality medicines to our patients by designing and implementing a world class Quality Management System (QMS) while embracing our quality, safety and compliance policies.
Our Mission (the how) is to achieve our goals by executing our Global Quality Roadmap which is a set of key strategic initiatives that we aim to achieve over the next few years in order to become a world class organization with respect to Quality and Compliance.
A Quality Culture is really about three things, establishing a clear vision, having a set of agreed upon values that all employees live by, and providing strong leadership. In a healthy quality culture you will find things like science-based approaches to decisions, sound risk management. Robust data integrity, compliance, a supportive management structure, an environment of preventing issues before they arise, and a continual improvement mindset.
Our ultimate goal as part of our Global Quality Roadmap is to achieve a competitive advantage and have a world class Quality System and Quality Culture.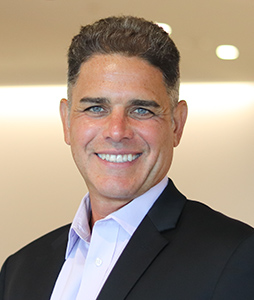 Organization for Global Quality Assurance
As shown in the figure below, the global Quality Assurance function has been arranged so that the Global Quality Head directly to our Company President. The Global Quality Head directly oversees all Quality Assurance activities in each region including Japan, North America, Europe and Asia/Oceania as well as all Global QA functions. Regional QA groups work very closely with the global functions with high expertise to ensure the Quality Assurance and a management supervision structure which is globally consistent. Our global Quality Assurance structure has been designed and implemented with the highest priority on patient safety, compliance and customer satisfaction.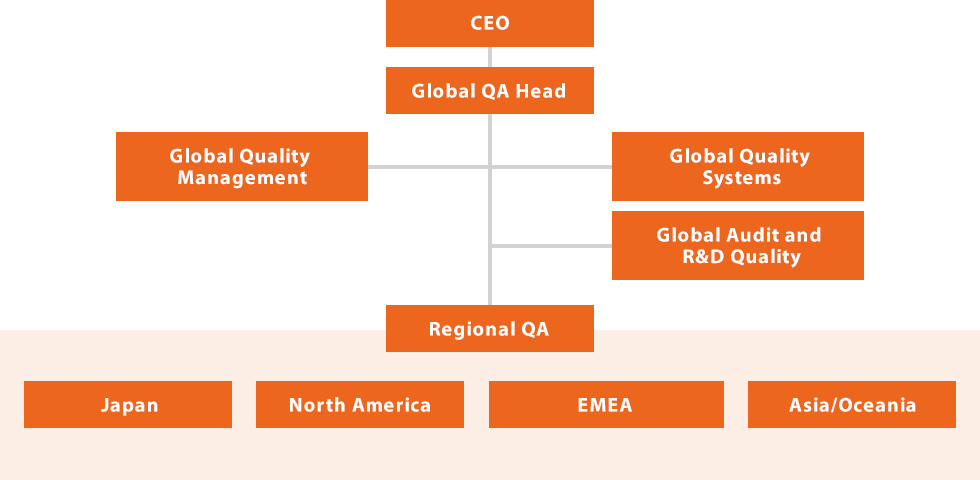 Activities for Global Quality Assurance
1.

In order to stably supply highest quality pharmaceuticals with guaranteed efficacy and safety to customers, we ensure product quality and patient safety at all stages from R&D to post-marketing by conformance with global laws, guidelines and industry rules related to GxP*1 including the Japanese Pharmaceutical and Medical Devices Act.

2.

In order to ensure product quality and patient safety in accordance with common standards around the world, we establish and operate a global quality management system, and improve it continuously.

3.

In order to monitor the establishment and operation status of the quality management system in each region, we hold Global Quality Assurance Committee (GQAC) which is our top management review, consisting of the Global QA Head, Global Function Heads and Regional QA Heads and senior management within our company. Our Global Audit Team regularly conducts quality management system audits of each regional company according to our audit schedule.
*1

GxP stands for "Good x Practice," which refers to the standards established to ensure the reliable efficacy, safety and quality of a pharmaceutical product from the development stage to the post-marketing stage.
Measures against Risks and Disasters
To enable us to respond promptly and appropriately should a risk concerning one of our products materialize, we perform joint training with external manufacturing contractors and conduct global recall simulations involving all sales sites including those outside Japan.
Moreover, we have in place our Business Continuity Plan (BCP) for our reliability assurance activities to sustain our important responsibilities of supplying pharmaceutical products and providing information in the event of a large-scale earthquake or other disasters.