Community Involvement Activities
Policy, Strategy and Indicators, Targets
Based on its philosophy to contribute to the health and well-being of people around the world, the Kyowa Kirin Group seeks to coexist with the local communities in which its business sites are located, striving to build relationships of trust through a wide range of initiatives and opportunities as a good corporate citizen progressing together with society.
Kyowa Kirin Group Community Involvement Activities Policy
Established on January 27, 2017
Revised on March 1, 2021
We at the Kyowa Kirin Group recognize that it is possible to contribute to the health and well-being of people around the world only after the sound development of society. We continue to engage in community involvement activities as a good corporate citizen supporting society and walking with society by leveraging our management resources.
1.

We conduct activities that bring smiles to those who face illness.

2.

We aim to contribute to the next generation and to grow together with local communities by taking advantage of the characteristics of biotechnology and pharmaceutical businesses.

3.

We encourage employees to participate in community involvement activities.
Specific Initiatives
Activities That Make People Smile
Address Patient-centric Healthcare Needs
Fostering Next Generations
Bio Adventure activities
Kyowa Kirin hosts science experiment classes for children with the aim of contributing to fostering next generations in the local communities where its plants and research laboratories are located and developing a sense of trust and familiarity among local people by publicizing the Company's business and strengths.
The name Bio Adventure has been commonly used for all our science education activities since 2016. A new logo was also created.
We issue an open invitation to employees to run the activities with the aim of raising employees' interest in community involvement activities.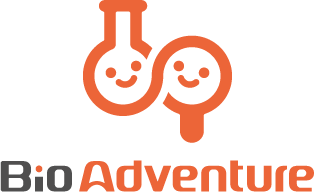 2022: Resumed activities at Tokyo Research Park and Fuji Research Park, with 61 elementary, junior/senior high school students participating
2020-2021: Suspended activities due to the COVID-19 pandemic.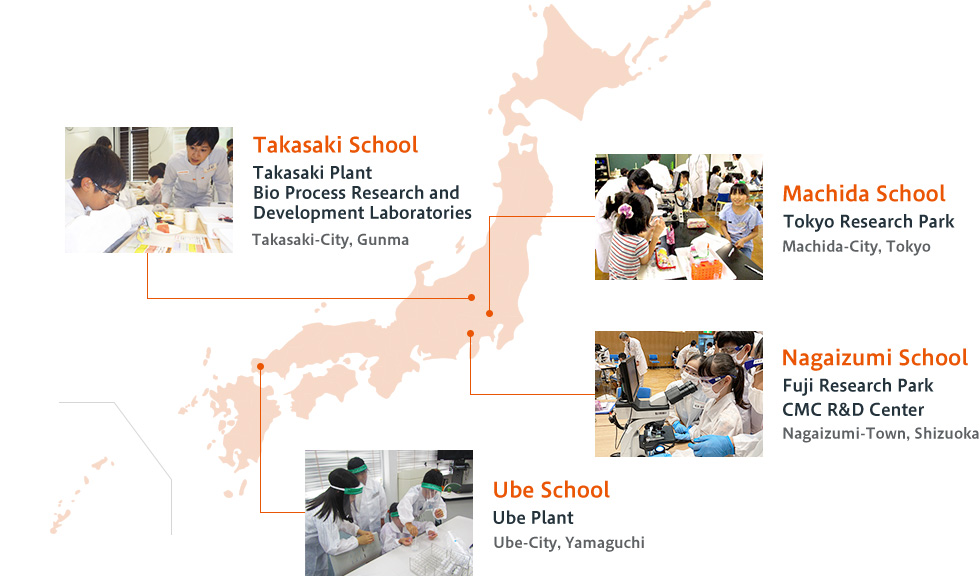 In Collaboration with Local Communities
Interacting through Sports

Kyowa Kirin interacts with local communities through sports events.
Since its foundation in 1974, Kyowa Kirin's table tennis team has consistently maintained a top-tier position in Japan, sending them to play in wide-ranging international competitions. The club collaborates with the Group's business sites nationwide and local table tennis federations to host table tennis lessons and exchange programs for table tennis lovers and elementary, junior/senior high school students as well as other stakeholders.
In addition, the team has visited special needs schools or facilities for disabled in the vicinity of the area visited during the match the day after the game and hold exchange meetings playing table tennis.
2022: Held a table tennis workshop in Machida City, where Tokyo Research Park is located, with around 60 local junior high school students participating
2020-2021: Suspended activities due to the COVID-19 pandemic.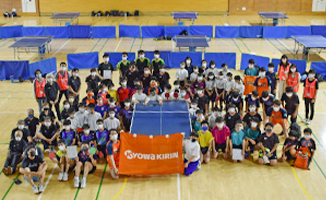 Communicating with Local Residents

Kyowa Kirin's Fuji Site provides explanations of the Company's business activities and conducts tours of its research facilities for nearby residents, serving as a valuable opportunity for them to gain a better understanding of Kyowa Kirin.
2022: 23 individuals participated (July)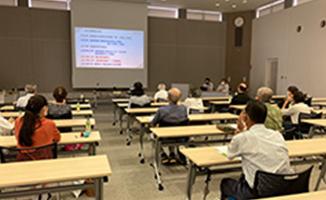 Seminar for Local Residents

Since 2005, Kyowa Kirin's Fuji Site has been hosting a seminar every year on health-related topics for local residents. Participants enthusiastically take part each time these seminars are held.
2022: Held a seminar at the plant on diets that build healthy bones, with 29 local residents participating
2021: Held practical training and a lecture on resistance exercises at Wellpia Nagaizumi, with 18 nearby residents participating
2020: Suspended activities due to the COVID-19 pandemic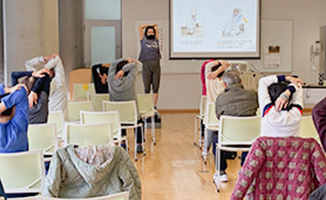 Interacting through Local Community Events

Employees from Kyowa Kirin's Fuji Site participated in the dance parade at the Nagaizumi Wakuwaku Festival, a local event put on by the town where the plant is located that nearby residents took part in.
2020-2021: Suspended activities due to the COVID-19 pandemic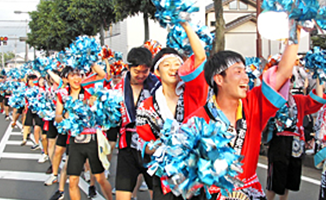 Platforms to Encourage Employees to Participate in Social Contribution Activities
Employee Participatory in Community Involvement Activities in Conjunction with Walking Campaigns

In conjunction with a walking campaign aimed at improving employee health, the Company plans to implement an employee-participatory community involvement activity in which it makes donations to medical and environmental organizations in proportion to the number of steps walked during the walking campaign in 2023.

Matching Gifts

Since 2022, Kyowa Kirin has implemented matching gift programs in which it matches employee donations for use in the event of a major disaster or other catastrophic event.

KIRIN Volunteer Portal

Kyowa Kirin parent company Kirin Holdings has established an internal portal site that provides information on volunteer recruitment mainly by non-profit corporations—and is also being used within Kyowa Kirin—in order to sharpen sensitivity to social issues linked to its operations and enhance Creating Shared Value (CSV) Management through the participation of employees of Kirin Holdings and its subsidiaries in private community involvement activities.

Self-Management Leave Can Be Taken for Volunteer Reasons

Kyowa Kirin allows employees to take up to 10 days of self-management leave for volunteer reasons. Since April 2022, the Company has made available half-days in addition to the existing full-days for this purpose.