Information Disclosure
The Kyowa Kirin Group integrated its former Annual Report, a comprehensive report covering its management philosophy and vision, business strategies and financial updates, with its former CSR Report, a report on its CSR initiatives, by selecting information of particular importance from the two publications. The integrated publication has been issued as our new Annual Report since the 2012 edition covering activities in 2012.
On this website, we provide information that addresses the diverse interests of all our stakeholders by adding descriptions on activities and data that could not be included in our Annual Report.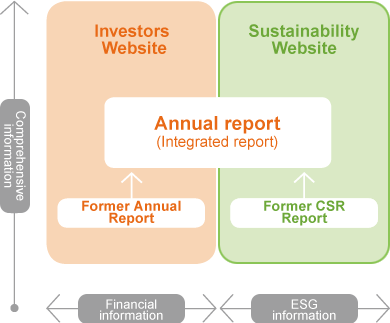 Scope of Information Disclosure
Scope of information

Information disclosure covers Kyowa Kirin Co., Ltd. and its consolidated subsidiaries within and outside Japan.

Scope of environmental data

Environmental data were collected from plants and research laboratories in Japan operated by Kyowa Kirin Co., Ltd. and its consolidated subsidiaries. (With regard to CO2 emissions amount, energy consumption, water consumption, overall environmental impact, and ESG data, data collected from overseas plants are included, and data for the Green Office Plan include those collected from sales offices in Japan.)
Reported Period
The CSR information on this website covers the period from January to December 2017, with some information from 2018.