Rare Disease Day (RDD) represents a globally-coordinated movement highlighting the importance of equity in social opportunity, healthcare and access to diagnosis and therapies for people living with a rare disease. It is observed every year on 28 February (or 29 in leap years) — the rarest day of the year.
At Kyowa Kirin, we devote every day to making people smile by creating and delivering life-changing value. RDD therefore gives us a chance to step back from the daily work and remember why what we do matters to so many. This year our colleagues around the world organised internal and external activities to celebrate the day.
North America
In North America, rare diseases were the focus for all of February. Our executive leaders in the North America region shared their thoughts on what inspires them about patients with rare diseases. These videos were shared both internally and externally to raise awareness of Rare Disease Month.
The region also held two "Munch and Learn" sessions designed to deepen employee understanding of the XLH patient and caregiver community. The topics for these events were: "The Fight for Health Equity and the Orphan Drug Act" and "Medicaid for Rare Disease Patients". KKNA (Kyowa Kirin North America) also celebrated the 40th anniversary of the Orphan Drug Act with a Town Hall that featured patient leaders sharing the challenges this vulnerable community faces, and announced our membership with The Rare Disease Company Coalition. Finally, we were proud to also announce our sponsorship of the advocacy group NORD – the National Organization for Rare Disorders. NORD works to advance research and drive specific policies and programs that improve the health and well-being of individuals living with rare diseases and their families.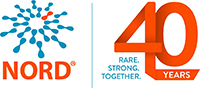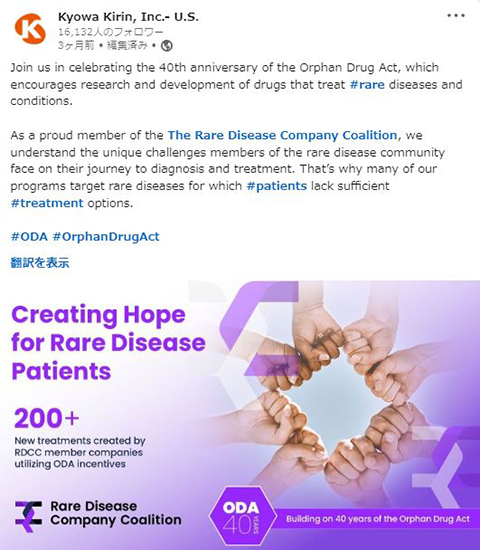 Europe, Middle East and Africa (EMEA)

RDD was launched by EURORDIS Rare Diseases Europe and its Council of National Alliances in 2008. Since its creation, the day has played a critical part in building an international rare disease community that is multi-disease, global, and diverse – but united in purpose. Throughout Kyowa Kirin International - our EMEA region – we have been supporting this day, raising awareness, and taking action for the rare disease community.
Across the region colleagues were encouraged to join in the 'Global Chain of Lights' and 'Share Your Colors' for rare disease; demonstrating that, together, Kyowa Kirin stands with the rare disease community. The UK Public Affairs and Medical teams published its recommendations for the creation of a specialist service for people with rare bone conditions, "Proposed framework on a networked service model for care of adults living with rare bone conditions in England

". It was developed in collaboration with clinicians and patient representatives and shared with policy makers and the rare disease community to celebrate rare diseases day.
Led by our colleagues in Germany, Austria, Switzerland, national publications were secured to help raise awareness of rare diseases, alongside a digital patient day on rare diseases, and support for a multi-channel disease awareness campaign #wiedu (justlikeyou), which shows how five young people living with rare diseases came together to create a unique campaign based on their own personal stories.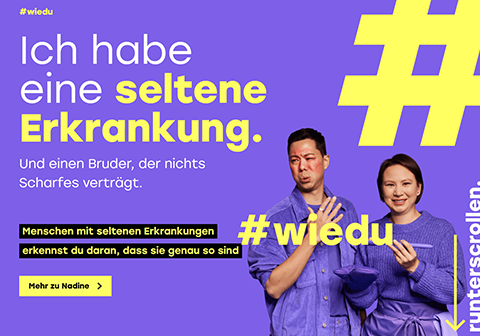 In Spain, Italy and Portugal, our colleagues collaborated with FEDER, the Spanish Federation for Rare Diseases. UNIAMO, the Italian Federation for Rare Diseases, and ANDO, the Portuguese Association for bone dysplasia, supporting official events in Rome, the Italian Parliament, and in Spain, chaired by the Queen; alongside workshops, awareness raising contests, and the WALKs for Rare, that aims to raise awareness about rare diseases under the motto: Join us and show how rare you are!
And finally, our colleagues from France, Belgium, Luxembourg, and the Netherlands created a rare cancers campaign including a video and articles developed in collaboration with clinicians and patient associations for sharing across multiple partner channels and our own social media platforms. For XLH, the team secured some fantastic print and digital coverage raising awareness about how XLH impacts many different parts of the body from teeth to bones and muscles. Internally, the team hosted an International RDD Town Hall to educate employees on the impact of rare diseases on people around the world and motivate everyone to help raise awareness.
Asia Pacific (APAC)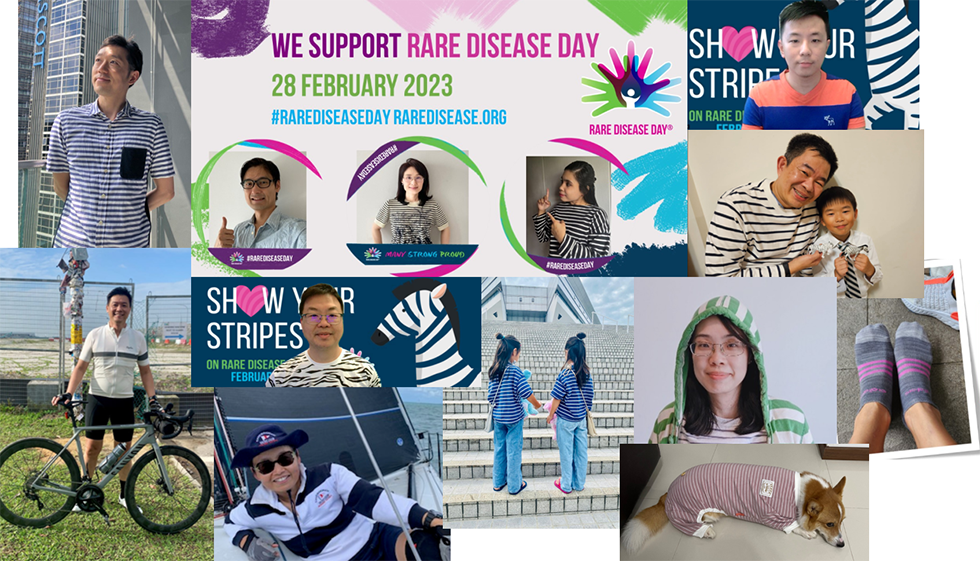 In APAC, RDD provided the ideal opportunity for a region-wide virtual webinar for employees to gain insights directly from patient groups and healthcare practitioners on the rare disease landscape in APAC, the realities of living with a rare disease, and how we can support and advocate for the unmet medical needs of rare disease patients.
Singapore-based colleagues helped raise funds for the Rare Disorders Society through participating in the "Carry Hope" Run, in addition to kicking off a month-long fund-raising drive for the local Rare Disease Fund

. This was combined with an internal #showyourstripes photo campaign featuring colleagues dressed in stripes to show solidarity in rare disease awareness and education.
Our affiliates paid enthusiastic tribute to the cause through various means, e.g., extending sponsorship support for various RDD events hosted by local patient groups, and conducting internal events to raise disease awareness and demonstrate our commitment to patient centricity.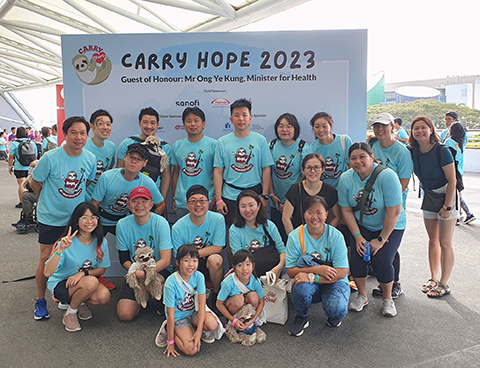 Japan
In Japan, Kyowa Kirin sponsored RDD JAPAN which is managed by NPO ASrid (Advocacy Service for Rare and Intractable Diseases' multi-stakeholders in Japan), the secretariat office responsible for raising awareness amongst the general public and decision-makers about rare diseases and their impact on patients' lives. We invited the RDD JAPAN secretariat office to our research facility in Tokyo Research Park, to help fund-raise and promote better understanding among our researchers about rare and intractable disease.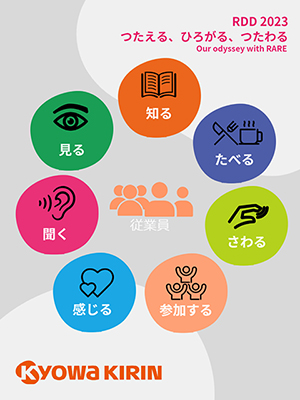 Internally, we celebrated RDD by creating different sensory experiences to explore what it is like to live with a rare disease and help our employees understand the value of the work that we do. To explore taste, employees at our R&D and manufacturing sites sampled dishes especially created for people with chronic kidney disease or psoriasis. To explore listening, we heard directly from patients what it is like to live with a rare disease. Finally, we were inspired by messages from our functional leaders across medical affairs, R&D, strategy and manufacturing, which elevated the celebration of RDD to another level.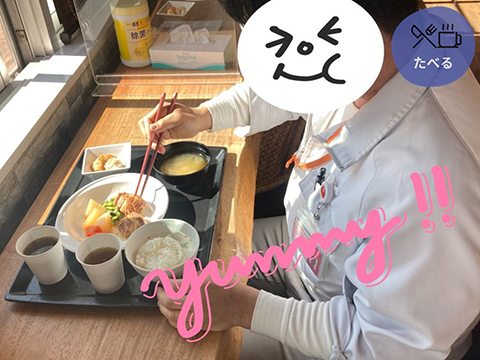 For the Japanese team, celebrating RDD is more than just raising awareness, it presented an opportunity to remind us of why we do what we do, and of our commitment to making people smile by creating and delivering life changing value.
Return to Stories